SAWGP Gallery
Until we can set up an online database, here is a small sample of our work. Note that personal photos have been kindly supplied by the family.
WW1
---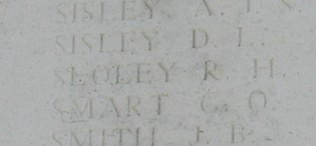 France Pas de Calais ARRAS FLYING SERVICES MEMORIAL SLOLEY R H ROBERT HUGH Second Lieutenant Royal Flying Corps 56th Sqdn. and Royal Garrison Artillery . 01-Oct-17 20 Bay 1. Killed in aerial combat, in Belgium Son of Sir Herbert Sloley, K.C.M.G., and Lady Sloley, of Cape Town, South Africa. Educated at St. Andrew's College, Grahamstown. Private memorial at Cape Town (Plumstead) Cemetery. Robert Hugh Sloley transferred to the Royal Flying Corps from the Royal Artillery. An S.E.5a pilot, he was posted to 56 Squadron in 1917 and scored 9 victories during August and September. Two days after his final victory, Sloley was overwhelmed by four black and white Albatros D.Vs. James McCudden witnessed the onslaught, watching Sloley's plane go down after its tail was shot off by Xavier Dannhuber of Jasta 26. Credited with 8 victories.
---
France Pas de Calais ARRAS MEMORIAL ROSS J M JOHN McKENZIE Second Lieutenant South African Infantry 2nd Regt. . 12-Apr-17 23 Bay 10. Killed in action Son of James and Tessie Magdalene Ross, of Nottingham Rd., Natal. On Maritzburg College cenotaph. He played college first team rugby in 1911.Also the South Africa Infantry middle weight boxing champion, the fight was held on route to Egypt. On Kwazulu-Natal, LIONS RIVER district, Nottingham Road, St John's Gowrie Presbyterian Church, cemetery Great War Memorial.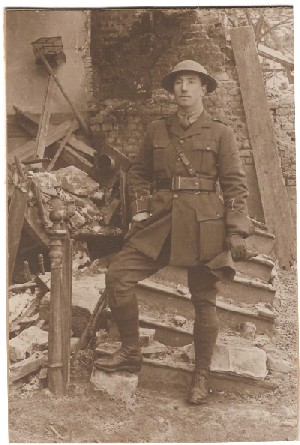 ---
United Kingdom Surrey BROOKWOOD MILITARY CEMETERY WEBBER J M JOHN MASKREY Private 22789 South African Infantry 1st Regt. . 28-Oct-18 24 I. E. I. Died of influenza John Maskrey Webber (paradoxicly called "Jack" by the family) was the eldest son of Edwin Alfred Webber and Ellen Elizabeth Webber (nee Maskrey). He was from the Eastern Cape region in South Africa and was born on 10 October 1895. He left at least two sisters behind. He had two brothers but I am not sure what became of them. He died of Influenza and left two orphan sisters who were entirely reliant on him.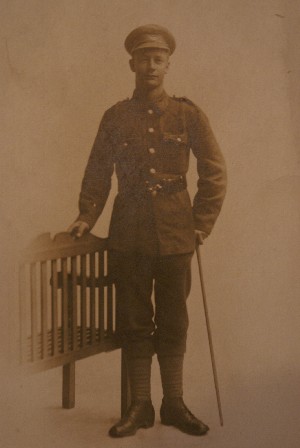 ---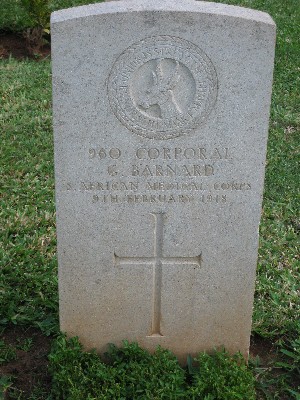 Tanzania . DAR ES SALAAM WAR CEMETERY BARNARD G GEORGE Corporal 960 South African Medical Corps . 09-Feb-18 39 5. E. 21. Died of enteric Son of William and Rosetta Barnard, of 99, Park Rd., Sittingbourne, Kent, England. Born at Sittingbourne, Kent, England. George emigrated to South Africa some years before the war. He was a concert performer before the war and was well known in Sittingbourne. His speciality was the ventriloqist dummy.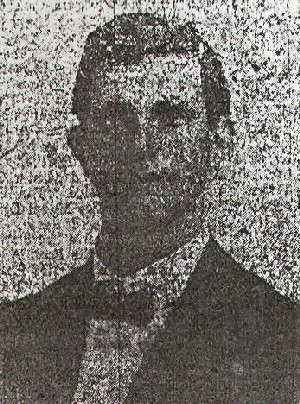 ---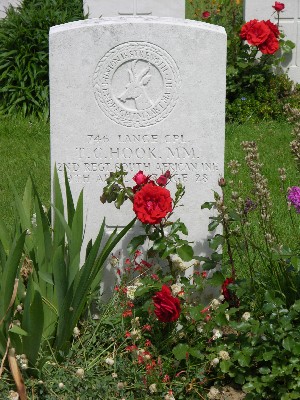 France Pas de Calais POINT-DU-JOUR MILITARY CEMETERY, ATHIES HOOK T C THEODORE CHARLES Lance Corporal 746 South African Infantry 2nd Regt. . 09-Apr-17 28 III. H. 17. Killed in action, at Battle of Arras Son of Charles William Frederick Hook, late of Wells, Norfolk, England. Private Theodore Charles Hook was born in Barberton in 1889. He was a farmer at Inchanga outside Durban. Amongst the 106 other ranks who were wounded at Mersa Matruh during the Senussi campaign in January 1916. Not present at Delville Wood but returned to duty in time to earn a Military Medal for Gallantry during the attack on the Warlencourt line on 12th October 1916. M M LG Sup 22 January 1917 - "In the attack on the Walencourt Line on the afternoon of the 12th October this man and another were the only two men hit of "A" Company's two Lewis gun Teams. Private Hook picked up the one undamaged Lewis Gun and continued to advance under very heavy fire. When the advance was brought to a standstill, he placed his gun in a shell hole, collected several drums of ammunitions and proceeded to dig himself in. By 8pm the gun was in a good emplacement and Private Hook had collected 40 drums of ammunition under a very heavy fire. During the night he, with the help of several men, he had collected and directed, improved the gun emplacement into a very excellent strong point. His conduct in previous actions has always been excellent."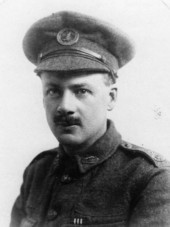 ---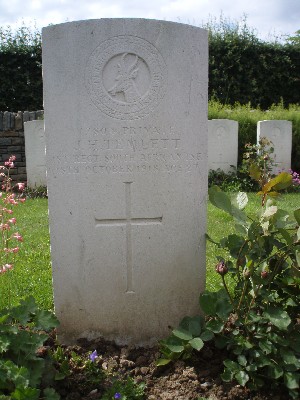 France Nord ORS BRITISH CEMETERY TEMLETT J H JOSEPH HARRY Private 17804 South African Infantry 1st Regt. . 18-Oct-18 27 B. 2. Killed in action Son of the late Joseph Alexander Temlett and of Matilda Ellen Temlett.
---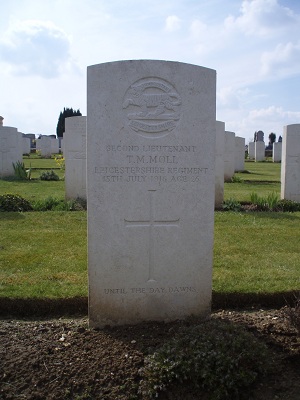 France Somme MERICOURT-L'ABBE COMMUNAL CEMETERY EXTENSION MOLL T M TOBIAS MORTIMER Second Lieutenant Leicestershire Regiment 9th Bn. . 15-Jul-16 26 II. D. 5. Hit by shrapnel Son of Tobias and Henrietta Moll, of Welbeloond Farm, Potsdam, Cape Province. b. July 20, 1890. A South African rugby union player from Cape Town. According to a fellow soldier of the time: "We were now out of that nightmare wood in what was once a village - the village of Bazentin-le-Petit, and the day was 13 July. We had achieved our objective, and fondly believed that the Germans were on their way back to Berlin. We received orders to consolidate. The village was a shambles and nothing remotely resembling a house was to be seen. Here I came across an old friend from Hamilton's, Toby Moll, who told me that Cyril Bam had been killed. No trace of him was to be found. Soon after this, Toby was hit by shrapnel when he was quite near me and I saw at once that there was no hope. It was hard to see Toby go - everything else was impersonal, almost unreal, but with Toby one was up against it." Moll was awarded a single caps on 27 August 1910, one against the British Isles team on their 1910 tour of South Africa. He played for the Transvaal team.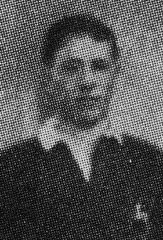 ---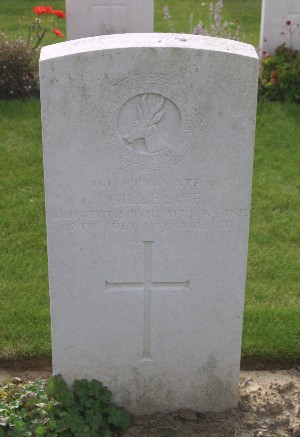 France Nord METEREN MILITARY CEMETERY GILLESPIE J JOHN Private 16141 South African Infantry 4th Regt. . 12-Jul-18 33 I. A. 51. He was killed in action while serving his guns near Meteren, west of Bailleul Husband of Mary Gillespie, of 60, Watson St., Aberdeen. Son of James Gillespie, cardmaker; born Stoneywood, Aberdeenshire, 17 February 1884; educated at Newhills School (where he became a pupil-teacher) and the Normal College ; matriculated in 1902 and graduated M.A., 1905. Teaching was his bent, and he proved himself a teacher of the best type, with high ideals of his profession. For some eight years he was second master at Cults Public School, then filled a post at the Training Institute, Morija, Basutoland, and later was Mathematical Master at the Boys' High School, Rondebosch, Capetown. Gillespie was a true pacifist, so sincere in his devotion to peace that he felt he must fight for her sake. In June 1916 he enlisted in the South African Scottish and came home to complete his training. After some months in England he crossed to France in April 1917, and saw some keen fighting with a Trench Mortar Battery in the 9th Division, of which the South Africans formed a part. His C.O. wrote : "For the short time he served in the Battery he made many friends, and his loss will be deeply felt by all, not only as a friend but also as an excellent soldier". He was killed in action while serving his guns near Meteren, west of Bailleul, 12 July 1918, having seen only three months of active service. Commemoration stone in Aberdeen (St. Peter's) Cemetery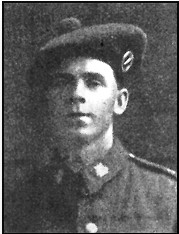 ---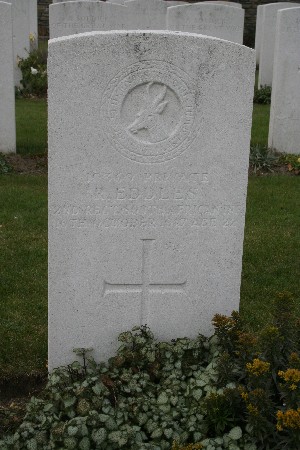 Belgium Zonnebeke, West-Vlaanderen PASSCHENDAELE NEW BRITISH CEMETERY EDDLES R RICHARD Private 10369 South African Infantry 2nd Regt. . 16-Oct-17 22 V. C. 11. . Son of William James and Clara Eddles, of "Paradice," Simon's Town, Cape Province.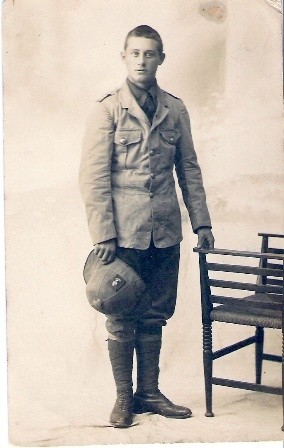 ---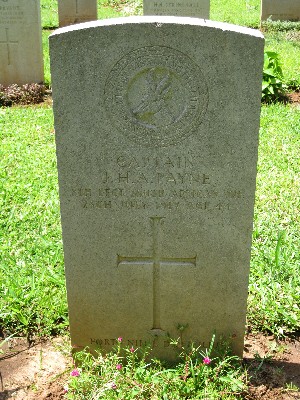 Tanzania . DAR ES SALAAM WAR CEMETERY PAYNE J H A JAMES HUMPHREY ALLEN Captain South African Infantry 8th Regt. . 28-Jul-17 44 1. AB. 7. Died of fever Son of Elizabeth Payne (nee Lang), and the late Rev. James Payne; husband of F. E. Payne, of Tren Crom, The Crossway, Mauland Avenue, Harpenden, Herts, England. Born at Cogges, Oxon, England. (Formerly buried in Kilwa Kivinje Cemetery). On Jeppe High School for Boys Roll of Honour .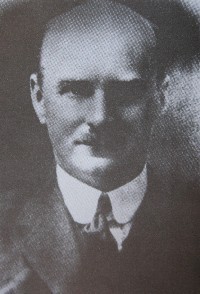 ---
France Aisne RAPERIE BRITISH CEMETERY, VILLEMONTOIRE JAFFE J JOSEPH Captain Royal Army Medical Corps attd. 2nd/4th Bn. Somerset Light Infantry 01-Aug-18 28 IA. B. 2. Killed in action Only son of Mrs. Ida Jaffe, of Oudtshoorn, Cape Province, South Africa. Son of David Jaffé, storekeeper, Addo Station, Cape Colony ; born Shavli, Russia, 6 July 1888 ; entered the University as a student in Medicine, summer session, 1908, and graduated M. B., 1913. He returned to South Africa and set up in general medical practice at Addo Station ; this however he carried on for only a short time. Jaffé was one of those who came from the other end of the world to fight for King and country. In May 1916 he obtained a commission in the R.A.M.C. and was promoted Captain in May 1917. He was attached as Regimental Medical Officer to the Somerset Light Infantry, went abroad in May 1916 and saw service in India, Egypt and France.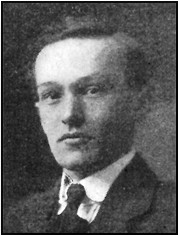 ---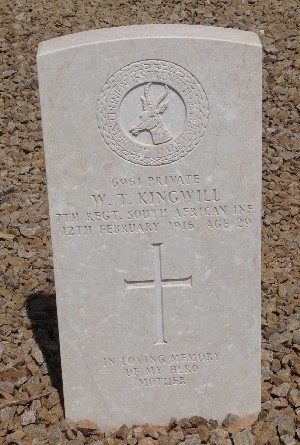 Kenya . TAVETA MILITARY CEMETERY KINGWILL W T WILLIAM THURMAN Private 6961 South African Infantry 7th Regt. . 12-Feb-16 29 IX. B. 1. Killed in action, at Battle of Salaita Hill Son of Richard Darby and Sarah Hannah Kingwill, of Crown Mines, Johannesburg. Commemoration stone in Pretoria (Rebecca Street) Cemetery.
---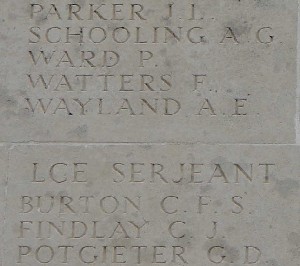 France Somme THIEPVAL MEMORIAL BURTON C F CLAUDE FITZGERALD Lance Sergeant 1916 South African Infantry 1st Regt. "D" Coy. . 18-Jul-16 21 Pier and Face 4 C. Missing in action, at Delville Wood Son of the late Capt. George W. Burton, of Madras, Southern India, and of Naomi Elizabeth Burton (now Mrs. O'Connor), of "Calpe", Blackrock, Dublin. Educated at Sea Point School, Cape Town. On staff of National Bank of South Africa, Ltd. Also served in German South West Africa with Cape Peninsula Rifles and in Egypt.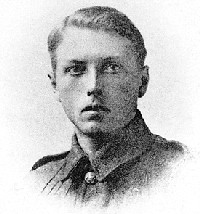 ---
France Pas de Calais WARLENCOURT BRITISH CEMETERY MOWAT G GEORGE Captain South African Infantry 4th Regt. "A" Coy. . 12-Oct-16 43 I. H. 30. . Son of Robert and Elisabeth Irvine Mowat (nee Hunter), of Glasgow. Attended University of Glasgow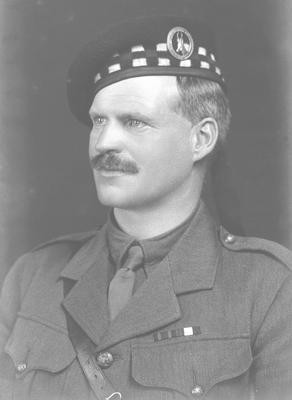 ---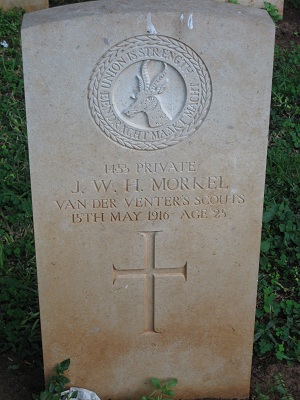 Tanzania . DAR ES SALAAM WAR CEMETERY MORKEL J W H JAN WILLEM HURTER Private 1455 South African Mounted Brigade Scouts 1st Van de Venter's Scouts . 15-May-16 25 5. K. 6. Died of dysentery Son of J. and H. Morkel. Born at Somerset West, Cape Province, South Africa. b. 13 November 1890. A South African rugby union player. His entry on the International Roll of Honour reads: "He upheld in the worthiest possible manner the teachings of the rugby game....and his case will stand for all time as a shining example to his countrymen." Morkel took part in the 1912-13 South Africa rugby union tour as an outside centre, and won four tries in five tests, including two against Ireland. He played for Western Province rugby union team and also represented Transvaal in cricket. He was the brother of Gerhard Morkel who was also on the 1912-13 tour.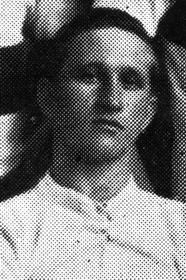 ---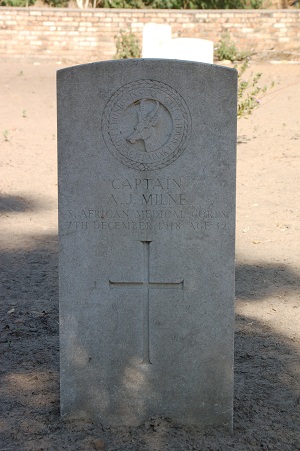 Malawi . MANGOCHI TOWN CEMETERY MILNE A J ARTHUR JAMES Captain South African Medical Corps . 07-Dec-18 32 28. Died of illness Son of William (rector, Stellenbosch Academy) and Mary Ann Milne, of 116, Kloof St., Cape Town. M.B., Ch.B., D.P.H. (Aberdeen). D.T.M. (Liverpool). Born Stellenbosch, Cape Colony, 26 October 1886; graduated M.B., 1908 ; D.P.H., 1909 ; acted as Assistant House Surgeon, Royal Portsmouth Hospital. Milne was commissioned in the South African Medical Corps and saw service in German East Africa. He died at Fort Johnstone, German East Africa, on 7 December 1918, of illness contracted on active service.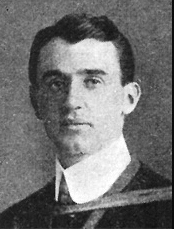 ---
WW2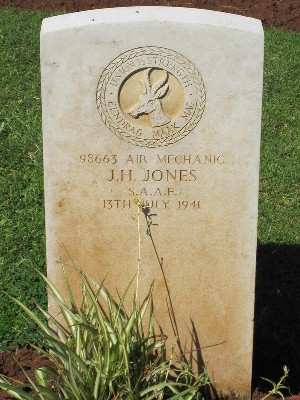 Ethiopia . ADDIS ABABA WAR CEMETERY JONES J H JOHN HARRIS Air Mechanic 98663 South African Air Force 3 Sqdn. . 13-Jul-41 32 2. C. 13. Died on active service Son of Harris Jones and Evelyn Jones (nee Campbell), husband of Gweneth May Jones (born 3/10/1912) and father of, Brian John Harris Jones (12/07/38) and Neville W Jones (7/04/40). b. 17 March 1909 in Johannesburg, South Africa.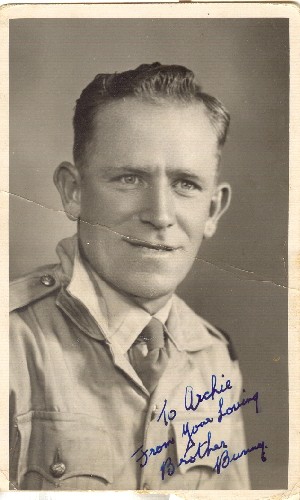 ---
---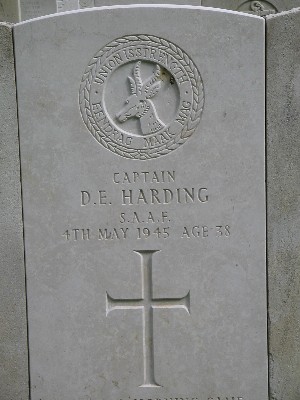 Serbia & Montenegro . BELGRADE WAR CEMETERY HARDING D E DENNIS EDWARD Captain Obs. 103865V South African Air Force 25 Sqdn. . 04-May-45 38 Coll. grave 5. A. 3-7. Killed in action, 7 crew (2 RAF), shot down by flak near Zagreb, in Martin B-26 Marauder Mk III #HD667 Son of Thomas J. Harding and Annie E. Harding; husband of Mary H. Harding, of Cape Town, South Africa. Commemoration stone in Brakpan Cemetery.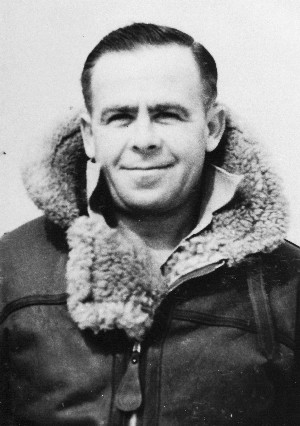 ---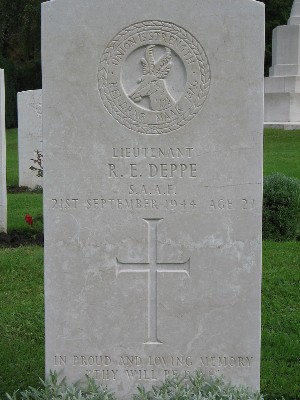 Serbia & Montenegro . BELGRADE WAR CEMETERY DEPPE R E ROYCE EVERETT Lieutenant Pilot 205408V South African Air Force 31 Sqdn. . 22-Sep-44 27 9A. B. 10. Killed in action, 8 crew (4 RAFVR), shot down by Luftwaffe night fighter during a pamphlet dropping (Nickeling) mission in the Budapest area, Hungary, in Liberator B24J Mk VI #KH102 Son of John H. Deppe and Olive Deppe; husband of Margaret I. Deppe, of Johannesburg, Transvaal, South Africa.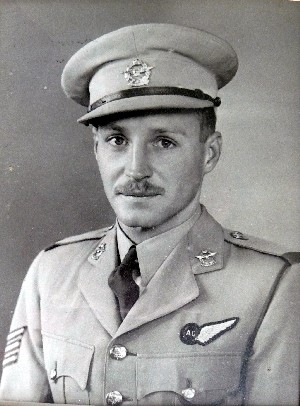 ---
---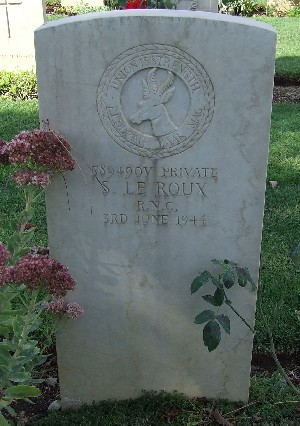 Italy . CASSINO WAR CEMETERY LE ROUX S SEPTIMUS Private 589490V Royal Natal Carbineers, S.A. Forces . 03-Jun-44 19 II. A. 16. Died of wounds, as a result of a landmine explosion, sustained at Monte Cassino Son of Daniel Marthinus and Maria Johanna Elizabeth le Roux (born du Plessis). Second youngest of the 10 children (2 sisters and 7 other brothers) of Daniel Marthinus le Roux and Maria Johanna Elizabeth du Plessis of Krugersdorp, Transvaal Province. Septimus (called Seppie for short) le Roux was the seventh son to be borne from this marriage – hence the name Septimus). Septimus was born in Krugersdorp Transvaal Province of South Africa on 23 July 1924. Septimus stayed with his parents in Krugersdorp before enlisting, was single, never married and had no children. All the Le Roux children apparently attended the St Ursula's Convent School, which was situated right opposite their family home in Krugersdorp.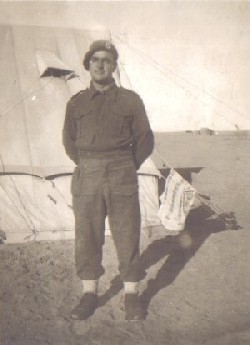 ---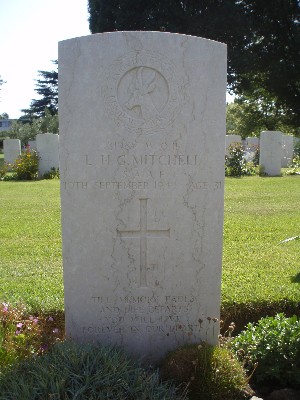 Italy . FLORENCE WAR CEMETERY MITCHELL L H G Warrant Officer Class II 3198V South African Air Force . . 10-Sep-44 31 XI. G. 3. Died on active service Son of Herbert T. and Ruby Mitchell; husband of Estelle V. Mitchell, of Durban, Natal, South Africa.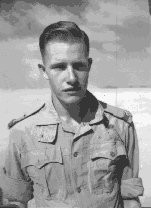 ---
Egypt . HALFAYA SOLLUM WAR CEMETERY HACKETT C E CLARENCE ERNEST Signaller 178807 South African Corps of Signals . 26-Mar-42 30 14. D. 9. Killed in action Son of Clarence W. and Rose H. Hackett, of Colwell Bay, Isle of Wight, England.
---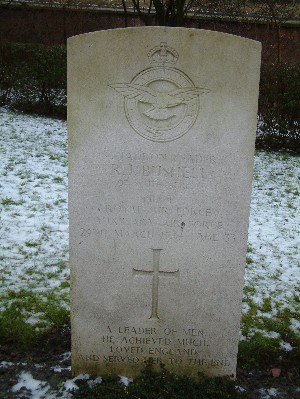 Poland . POZNAN OLD GARRISON CEMETERY BUSHELL R J ROGER JOYCE Squadron Leader Pilot 90120 Royal Air Force (Auxiliary Air Force) 601 Sqdn. . 29-Mar-44 33 Coll. grave 9. A. Executed by the Nazis for his roll in the Great Escape. One of the 50. Son of Benjamin Daniel and Dorothy Wingate Bushell, of Mossel River, Cape Province, South Africa. B.A. (Cantab.); Barrister-at-Law, Lincolns Inn. Known as "Big X" during his time as a prisoner-of-war. Headed the Great Escape. Shot down 23-May-40, Spitfire I, N3194, recaptured at Saarbrucken, murdered 29-Mar-44 by Schulz, cremated at Saarbrucken. On Hermanus War Memorial Mentioned in Despatches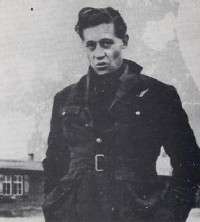 ---
Post WW2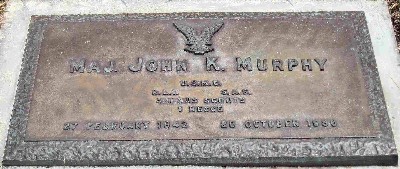 United States of America Florida PONTE VEDRA VALLEY CEMETERY, Ponte Vedra Beach, St. Johns County MURPHY J K JOHN KENDRIK . Major . . 79000717PN 1 Recce Regiment . Army Selous Scouts and USMC 20-Oct-1980 . 27-Feb-1943 37 . Died in a Freak Accident, parachute accident, in Weston Area Last residence Virginia. Husband of Mrs. S. E. Murphy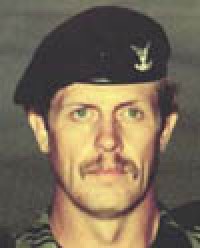 ---
More to come!!